Supervise
Supervise your team
Keep up-to-date on any device. See all of your new and existing engagements. Review budgets. Get alerts. Visualize data and results.
Peer Coach
Peer work. Anywhere. Anytime.
Coaches see their progress in real time. Beautiful, simple dashboards make it easy to assess engagements, log hours, and see red flags.
Peer Assessments
Connect with peer participants
Pre-built and custom check-ins (assessments) help you analyze and measure your peer engagements in a variety of settings.
Peer Tracking
Track and log everything
Coaches track and log their hours on each engagement and participant which allows for full visibility into time tracking and program budgets.
Peer Chat Communications
Stay connected around the work
Coaches and supervisors can directly communicate about engagements and participants in the place where all of the work is happening.
Focus on people not paperwork.
Peer provider programs are complex. Our data-driven approach helps you run your programs more effectively, show results, and grow your budgets so that you can reach more people in your community.
Program budgets tracked by Rex
MENTAL HEALTH, EDUcation & More
Peer work is taking off across many sectors because it works. Peer providers work in a range of settings including recovery community centers, recovery residences, criminal justice settings, child welfare agencies, behavioral and primary care settings, hospital emergency settings, homeless shelters, drug courts, and other peer-run organizations.
Testimonials from Peer Recovery Coaches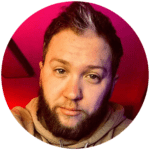 Using REX as a supervisor is significantly easier, less time-consuming, and significantly more effective. I can build reports that will show me how people are entering their time, check-ins, engagements, goals/barriers, and anything else I could want. It will compile data from all their cases/engagements and output them into an easy-to-read report.

Overall, REX has changed everything for the better. I honestly can't think of a single thing that was better before we started using REX.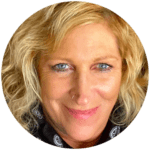 My opinion of REX instead of the old way of logging my time and managing my Peers is like living in today's world with our best technology.  I can't even imagine going back to our old way. To have everything at my fingertips on my iPhone is second to none. Most of the time I do my work on my laptop but if I have to, I can do what I need from my phone. It helps to have all the information that I need with me as well. Another benefit is that this PHI is protected on my iPhone… it wasn't as secure before when I had to put in a lot of effort to keep my files private. My work is much easier using REX.
Compared to walking around with suitcase like file boxes, like a traveling lawyer, I'm going to say…… ya, it's exponentially better than before. It provides me with more time to provide direct service and less stress keeping information together. I think it leads to better health care outcomes. In my opinion it is mutually beneficial tool, for the person providing services and the person receiving services.
Peer Providers are Powerful.
Peer providers break down barriers of experience and understanding that may be present with members of the primary treatment team. The peer provider's role is to assist people with finding and following their own recovery paths, without judgment, expectation, or requirements.